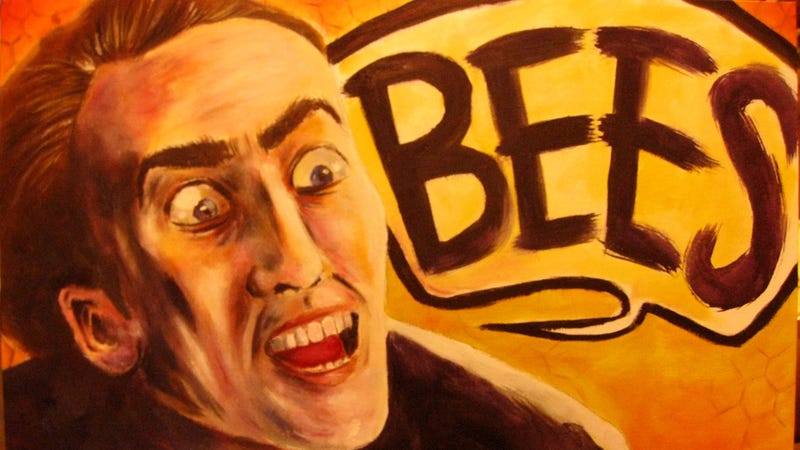 Ghost Rider: Spirit of Vengeance comes out this weekend — which means we have a chance to pay tribute to one of the all-time great cult-movie method actors. Nicolas Cage has gone from serious Academy Award-winning actor to bee-eating B-movie wizard.
If watching bad movies is like a transcendent religious experience, then Nic Cage is our high priest. He is a philosopher king of over-the-top psychotic acting. Here's our tribute to Nic Cage's amazing acting triumphs, and our review of his defining genre-movie performances.
Top image: Fishmas on Deviant Art
We've written before about the joy of watching bad movies — especially ones which take good taste and storytelling logic and throw them at the screen until they spatter like paintballs. A bad movie can expand your understanding of what's possible in movies. A bad movie can be so weird, or so horrifying, that it causes the endorphins to flow and puts you into a trance.