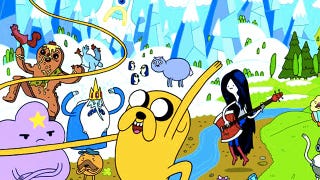 What's in comic shops tomorrow? Well, two of the internet's favorite things are smushed together head-on at the spinner racks! Also, new Conan the Barbarian, Fantastic Four, and the end of Jason Aaron's run on PunisherMAX!
First Issues
Brian Wood and Becky Cloonan helm Dark Horse's new Conan the Barbarian series, which is an adaptation of Robert E. Howard's Queen of the Black Coast.
You can check out some preview pages here and our interview with the creators about this swashbuckling project. Also from Dark Horse is a single-issue collection of Richard Corben's Murky World stories.