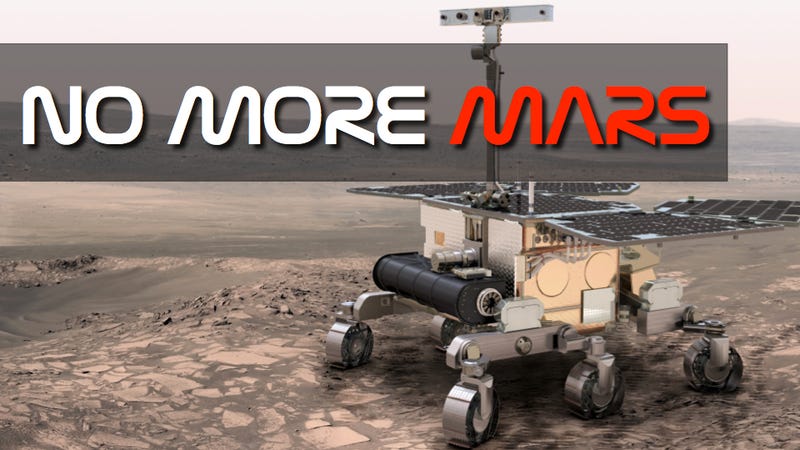 This is devastating news. The BBC is reporting that ExoMars — a joint program between NASA and the European Space Agency with Martian missions scheduled for 2016 and 2018 — is on the ropes, owing to America's budgetary woes.
Is this the first scientific casualty of the 2013 budget cuts?
For those of you unfamiliar with it, the ESA/NASA ExoMars program is made up of two separate but complementary missions. The first — scheduled to be launched in 2016 — consists of an orbiting satellite and a lander; the second — scheduled to launch in 2018 — was to feature two new brand new Martian rovers. The two missions would improve our understanding of the Red Planet's atmospheric methane concentrations, and our access to subterranean regions of Mars never before explored, respectively. The primary objective of both missions is to search for biosignatures of Martian life, past and present.