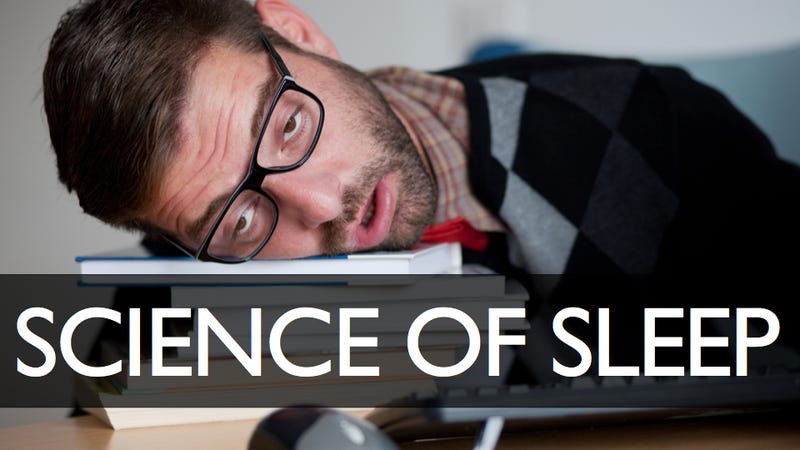 It's Monday. For most of us, that means it's back to the grind — whether that grind be work, school, or some other scheduled obligation. Unfortunately for weekend warriors everywhere, these obligations typically require us to get up earlier than we'd choose if it were up to us.
But sleep is important — and not just because it's warm and cozy under your comforters. So in the spirit of sweet, sweet slumber, here are ten excellent reasons to help you justify hitting the snooze button the next time you feel like grabbing a few extra z's.
---
10) Sleep deprivation is becoming increasingly problematic nationwide
In 2005, a poll conducted by the National Sleep Foundation concluded that Americans averaged just 6.9 hours of sleep per night. To many of us, that might not sound too shabby, but according to the report, that's two hours less than people were sleeping on a nightly basis back in the 19th century; an hour drop per night compared to fifty years ago; and 15—25 minutes less per night since the turn of the century.
You're not a sheep, are you? Buck the trend — get more than 6.9 hours of sleep a night and help turn that average around.
9) Lack of sleep can accumulate over the course of several days
The idea that the negative effects of sleep deprivation can add up over time may not come as a surprise to you (the popular term for this is sleep debt), but few of you have probably realized just how dramatic these cumulative effects can be.
In one of the most extensive human sleep deprivation studies ever conducted, researchers at the University of Pennsylvania limited study volunteers to various levels of sleep deprivation for 14 consecutive days (for example, 6 hours in bed per night for two weeks straight). The researchers then compared test participants' cognitive and physiological abilities at the end of this period to those of test participants who had gone one, two, and three nights without sleep.
Their results showed that restricting sleep to six hours per night caused cognitive performance and reaction times to drop so dramatically, that by the end of the 2-week period, these test participants were performing as poorly as subjects who had forgone sleep for two nights in a row.
8) You're a terrible judge of how tired you really are
Here's the scary part about the experiment we just mentioned: Every day, the test participants who were subjected to consecutive nights of decreased sleep were asked to rate their subjective feelings of sleepiness... and their self-assessments were total crap.
While increases in self-rated sleepiness were observed, they were small — and even at the end of the two week testing period, most volunteers believed themselves to be functioning relatively normally, even though their cognitive and physiological abilities were comparable to those of subjects who had gone days without sleeping at all.
7) If you don't, you'll die
Depending on who you ask, the world record for intentional sleep deprivation is somewhere between 11 and 19 days. The people who endure these long bouts of sleeplessness reportedly recover within a few days, and there have been no known deaths due to forced human wakefulness (that we know of — see reason number 1).
That said, experiments in rats have shown that continuous sleep deprivation for upwards of two weeks inevitably leads to death; and outcomes are also fatal in rare cases where humans are literally unable to sleep. Such is the case with fatal familial insomnia (FFI). FFI is an exceedingly rare prion disease of the brain. Its progression is marked by a complete inability to sleep, dementia, and eventually death, with the typical survival span for FFI patients being between 7 and 36 months.