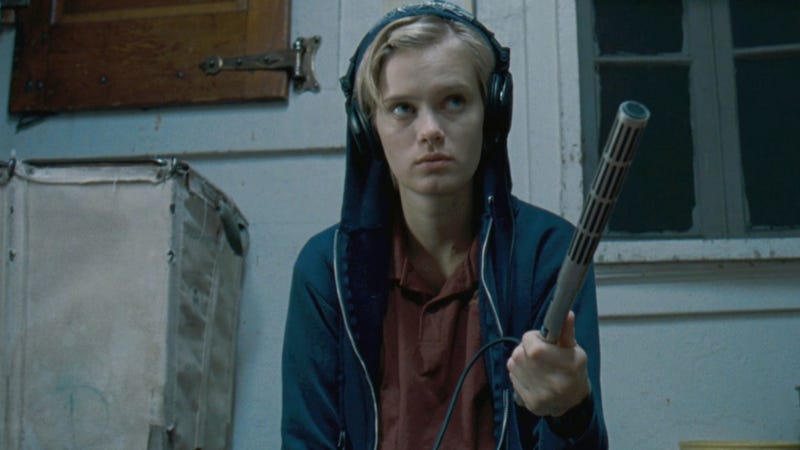 Most people cover their eyes during horror movies, which is why The Innkeepers may be one of the scariest movies you've seen in a while. In this flick, the terror creeps in through sound. It's the story of two slackers who work at The Yankee Pedlar, an old Connecticut hotel that's about to close, and their quest to record sounds from the ghosts who supposedly haunt the place.
The Innkeepers starts unevenly, but ratchets up the tension until the explosively weird finale. And it will teach you to cover your freakin ears.
Like director Ti West's previous movie, cult horror stunner The House of the Devil, The Innkeepers has a slow-burn retro horror feel. It's set ambiguously in an era I want to call "five minutes into the past." Nobody seems to have a cell phone, and protagonists Claire (the delightfully tomboyish Sara Paxton) and Luke (Pat Healy) are shown creating a website that looks very Geocities circa 2000. In fact, they spend most of the movie lazing over the hotel's front desk, browsing crappy internet porn and watching online videos of ghostly events from the hotel's history. There is something quite disturbing about seeing Claire watch a video of the hotel's doors closing by themselves - just down the hall from the actual door in question. Moments like these, which combine modern tech with ye olde ghosties, are what make this movie a lot more than a B-grade jump scare joint.