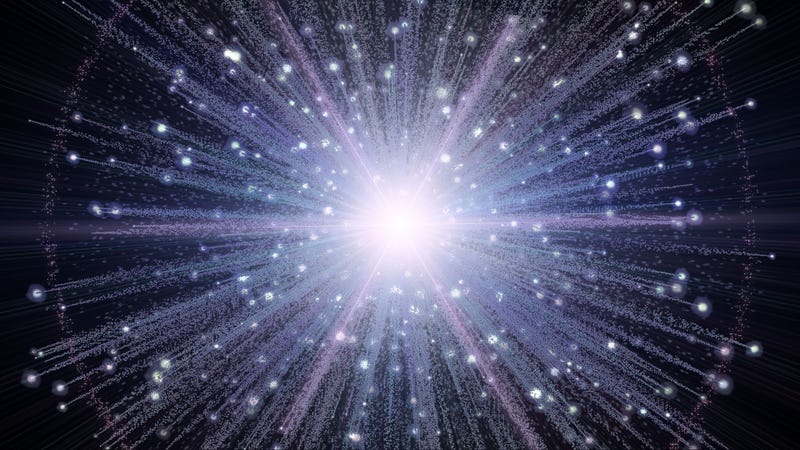 We spend a lot of time thinking about futurism, but the past is pretty interesting, too. In this week's "Ask a Physicist" we get extra speculative and think about what things may have been like before the beginning of time. What was there before the Big Bang? Did anything exist before our current universe? Here's what we know.
Top image: Big Bang art via NASA/JPL
For the most part, I try to keep these columns as by-the-numbers as possible. I generally want to focus on the consensus view of physics, and only like to veer off into the realm of crackpot science and speculation every so often.