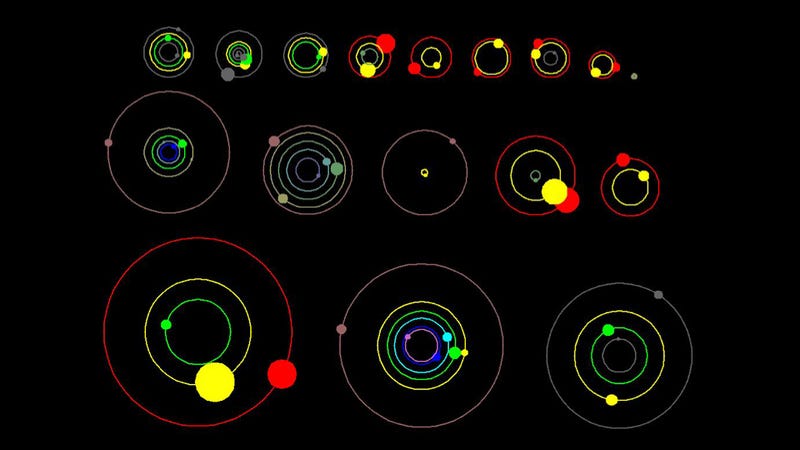 Chalk another one up to NASA's Kepler Mission. The Agency's team of planet-hunters announced yesterday the discovery of 11 new planetary systems, which together harbor 26 brand spanking new planets.
For those you keeping score at home, that brings the total number of Kepler-confirmed extrasolar planets from 35 to 61, and almost triples the number of verified, multi-planet star systems, raising that number from 6 to 17.
And if you think that sounds impressive, remember: Kepler is just getting warmed up. With over 2,300 exoplanets in the wings still awaiting confirmed-planet status (and new candidate planets being discovered all the time), many astronomers believe it's only a matter of time until Kepler achieves that which it was designed to do: discover Earth-like planets orbiting within the life-permitting "habitable zones" of other star systems (assuming, of course, that we haven't already found one).