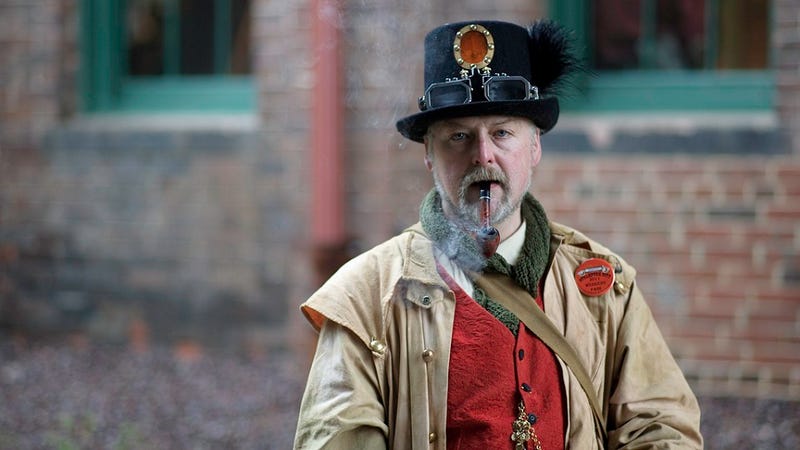 Once upon a time, not so long ago, everybody agreed what the label "steampunk" referred to. But now the term is being used to refer to all sorts of entertainments, from future history to adventures on other planets. Is it time to rethink what steampunk means?
As recently as 2005, F. Brett Cox's entry in the Greenwood Encyclopedia of Science Fiction and Fantasy defined steampunk in essentially the same way as Peter Nicholls did in the Encyclopedia of Science Fiction (1993). Nicholls' definition, in turn, was little changed from K.W. Jeter's coining of the term in a letter published in the April 1987 issue of Locus magazine to refer to his "gonzo-historical" explorations of "Victorian fantasies" and alternative technologies.
Now, though… Neal Stephenson's science fictional novel The Diamond Age, which is full of nanotech and a radically altered future history, is "steampunk." The fantasy tv series The Last Airbender: Legend of Korra, which has superpowered humans on a different planet, is "steampunk." Martin Scorcese's Hugo (based on a YA novel by Brian Selznick), which is entirely mimetic apart from a marginal unreality involving a writing automaton, is "steampunk."