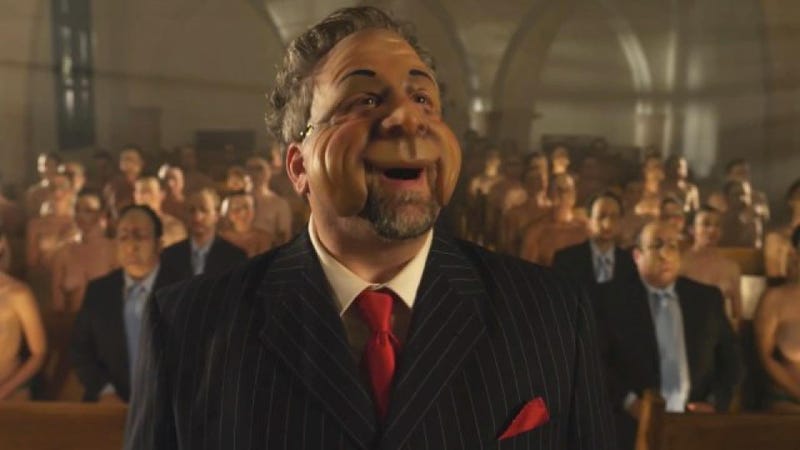 Based on the cult novel first serialized on the web, John Dies At The End tells the tale of two twenty-somethings who battle demons while tripping on extra-dimensional hallucinogens.
The titular John, is either unstuck in time and living in multiple, parallel planes of reality, or is perhaps dead and being projected from memory by the film's psychic protagonist Dave. But they weren't always like this. It all started when they met this Jamaican drug dealer.
"Time is an illusion," he says, and he's our gateway to "soy sauce," the otherworldly junk that looks like tar at the edge of a syringe before it grows spikes...or turns into a beetle and dives into your cheek. John's taste of the stuff may start the story chronologically, but we don't see it until a good thirty minutes in, long enough for most audience members to decide if they will check out from this cinematic oddity or stay for the full ride.
Don Coscarelli, director of the Phantasm films, The Beastmaster and, more recently, Bubba Ho-Tep, opens John with one of the better pre-title sequences I've seen in a while. With gliding, precise camera moves and zippy editing our hero Dave presents a philosophical question: if you break an axe handle cutting off someone's head, replace it, chip the blade slicing a slithery sharp-toothed slug from another world, then replace that too, is it the same blade?