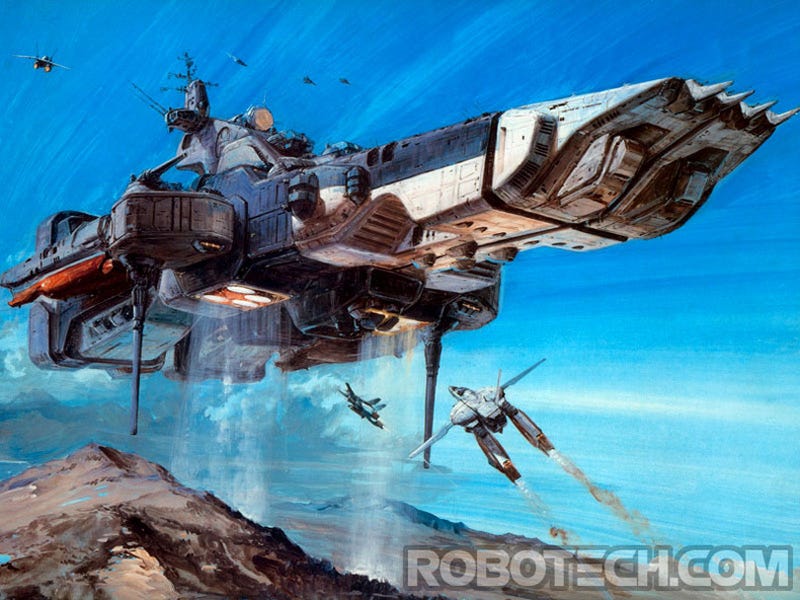 Robotech rocked our worlds in the 1980s with its complicated characters and dense mythology. But where's our Robotech movie? Why can't we see Rick Hunter and Lisa Hayes on the big screen? Veteran book editor Jen Heddle makes a passionate case for why we need more Robotech now.
Top image via Concept Ships.
The 1980s are back—for better or worse. Movies like Footloose, 21 Jump Street, Transformers. New Voltron and Thundercats animated series. Racks at Forever 21 filled with clothing styles that didn't look good the first time around. And as a bit of a t-shirt junkie, I'm particularly grateful for the retro '80s love that can be found on many, many t-shirts available for purchase online. I admit to having a particular weakness for anything related to Jem and the Holograms.
But one of my absolute favorite pop culture touchstones from the 80s isn't getting the representation it deserves, in fashion or fiction: Robotech. Tobey Maguire did option the property a while back, but there haven't been any developments from that quarter in years, so I'm not holding my breath.