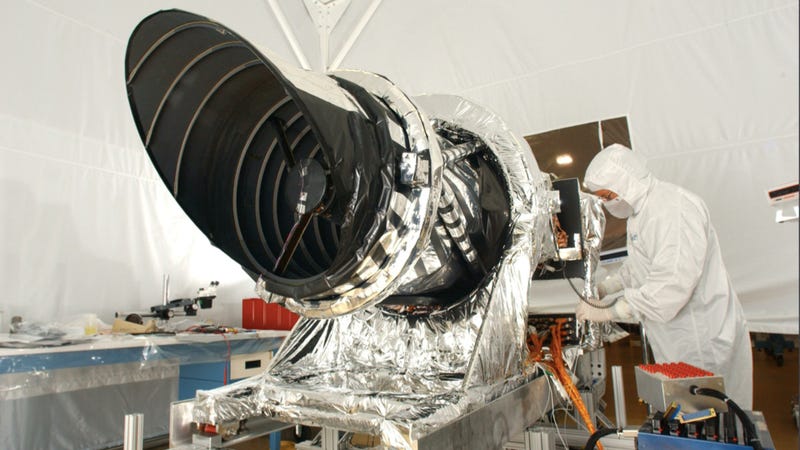 The University of Arizona's High Resolution Imaging Science Experiment (HiRISE) camera is an incredible piece of equipment. Currently circling the Red Planet aboard NASA's Mars Reconnaissance Orbiter, the instrument is capable of capturing photographs of the Martian surface at unprecedented resolution, averaging about 25 centimeters per pixel.
In the five and a half years that it's been snapping photos, HiRISE has capture close to 22,000 images of Mars' surface. In doing so, it has provided a tremendous service to researchers throughout the scientific community, but equally impressive is the progress that HiRISE has made in the realm of public outreach, bringing stunning, high-quality imagery of the Martian surface to the general public on an international level.
io9 recently sat down with HiRISE Principal Investigator Alfred McEwen, and head of HiRISE media, Ari Espinoza, to talk about the science being done by HiRISE, its usefulness to NASA's rover missions, and how its incorporation of public outreach has led to it being called "the people's camera."
There's no question that HiRISE's photos of the Red Planet are impressive [it's not uncommon for a single HiRISE picture to contain over 100 times the information found in a photograph taken by a 10 megapixel camera], but I think many people are still curious about what we stand to learn from super high resolution photographs of another planet — just how valuable are these images, really?
Alfred McEwen, planetary geologist and HiRISE Principal Investigator: We've learned all sorts of things from HiRISE. We have [contributed to] over 200 scientific publications at this point in time, and we're learning about all aspects of Mars, from ancient to modern.
Some of the most interesting, to me, recently, with our multiple martian years and repeat imagery is seeing things change [McEwen is referring to long-term observations of individual locations on the planet's surface. Earlier this year, such observations helped inform the hypothesis that liquid water could be flowing seasonally on the surface of the Red Planet]; and learning about active processes on Mars. We're seeing sand dunes migrate, we're seeing gullies form, and we're seeing lots of changes in icy processes, new impact craters — all of that.