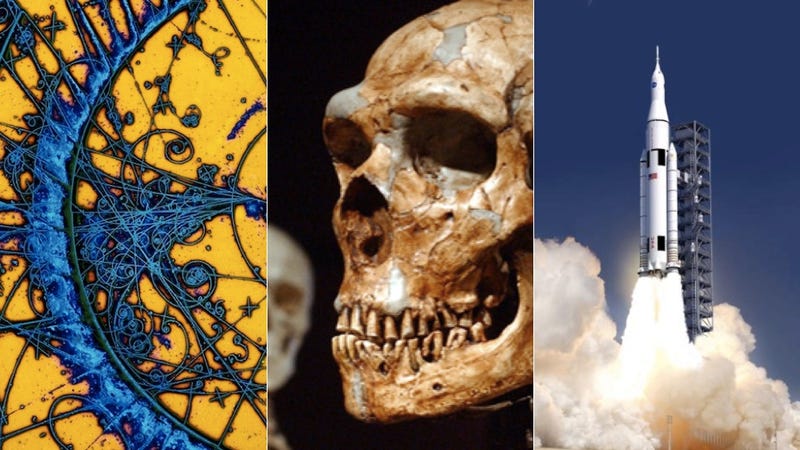 From law-violating subatomic particles to entirely new, earth-like worlds, 2011 was an incredible year for scientific discovery. In the past 12 months, scientific breakthroughs in fields ranging from archaeology to structural biochemistry have allowed humanity to rewrite history, and enabled us to open to brand new chapters in our development as a species.
Here are some of our favorites.
---
The world's lowest density material
With a density of less than one milligram per cubic centimeter (that's about 1000 times less dense than water), this surprisingly squishy material is so light-weight, it can rest on the seed heads of a dandelion, and is lighter than even the lowest-density aerogels. The secret — to both its negligible weight and its resiliency — is the material's lattice-like structural organization, one that the researchers who created it liken to that of the Eiffel Tower.