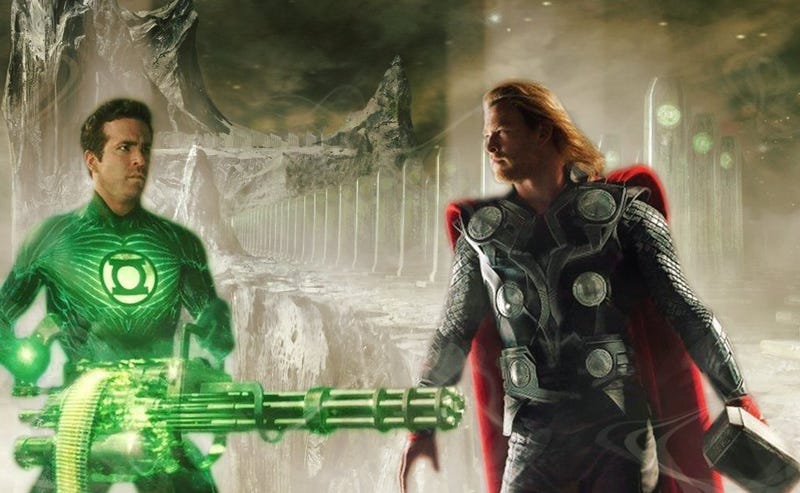 Every year, it's easy to come up with a long list of the year's worst science fiction and fantasy movies. Reels and reels of garbage arrive in cinemas with shocking regularity. But it's a good year when you can think of half a dozen great genre films off the top of your head. By that standard, 2011 was a good year.
Hollywood's box office was down, the biggest films were mostly sequels, and nothing really blew moviegoers' minds. But there amongst some outstanding atrocities, there were some real joyful discoveries. Here are our picks for the 10 best and 10 worst science fiction and fantasy movies of 2011. Let the debate begin!
Top image via Comic Book Movie, artist unknown.
---
Best
10. Fright Night
We didn't expect that much from a remake of a cult 1980s vampire comedy, but Fright Night surprised us. Fast-paced, witty and genuinely exciting, this film packs enough surprises and clever character moments to keep you guessing. It's a great summer bubblegum flick. And amazingly, David Tennant doesn't steal the movie.