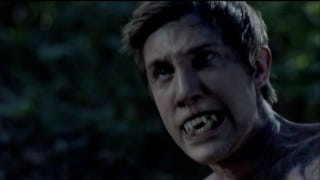 Syfy's remake of the British show Being Human surprised us with its strong storytelling and its mostly solid cast. Now a second season is right around the corner — and can the show repeat its first-year achievements?
We've seen the first two episodes — here is our slightly spoilery run-down on the new season.
We watched the episodes "Turn This Mother Out" and "Do You Really Want To Hurt Me" back-to-back, and here is our first impressions of the new season.
The Good
Beautiful Monsters: After we watched Bishop's head fly magnificently into the good night one thing was certain, Being Human was starting to look good, real good. Gone away is the odd shaky lens that haunted the first few episodes.