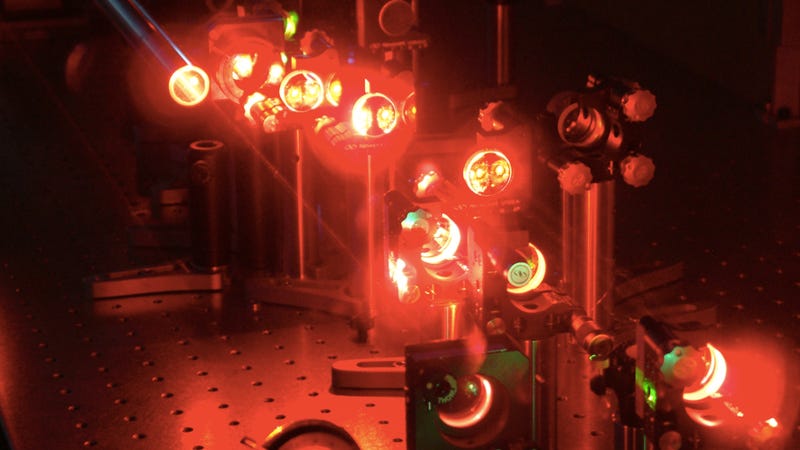 The closer we come to inventing a viable tractor beam - a ray of light that can move objects - the more obvious it is that real tractor beams will not look anything like the glowing blue rays from science fiction. So how will beams of light actually move matter? Let's find out by looking at three ways that scientists can already move solid objects using nothing more than light.
Photo via the Kansas Light Source

At the moment, development is ongoing on several different types of technology - and not all of them really deserve the title of tractor beam.
Take the laser thruster engine, which is activated by a laser beam, but moved by traditional propulsion. The concept is based on an experimental motor, where lasers fire pulses into solid propellant, shoving the propellant out of the craft in one direction to thrust the spacecraft the opposite way. With multiple propellants, the craft can be steered in different directions-and if the engine is modified to allow an external laser pulse to trigger the propellant expulsion, the engine can be steered by an outside source. With some modifications, these thrusters could be attached to space junk that needs to be pushed out of orbit, or even to an astronaut's suit so an adrift and unconscious astronaut could be steered to safety by shipmates.