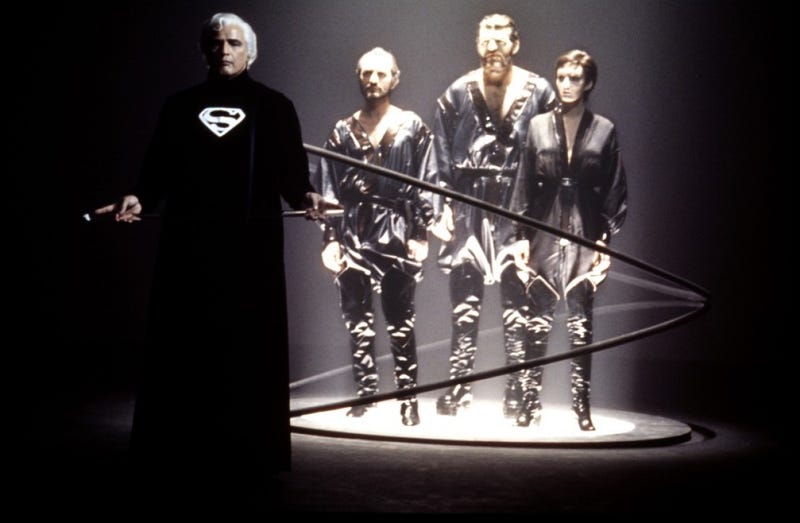 Everybody knows that the movies can be a messy business — oftentimes, what reaches the big screen is the result of a process akin to sticking your fingers in a Cuisinart. And sometimes the original director of a project gets dropped just before filming starts — as happened with The Wolfman. Or sometimes the director gets dropped after shooting but during the editing phase, as was rumored to be happening with the Judge Dredd film recently. We also learned just a couple weeks ago that Steven Spielberg came perilously close to being sacked from Jaws halfway through shooting.
In any case, it's pretty much never a good sign when a movie's director gets sacked in the middle of production. Here are some notorious cases where a movie lost a director who'd already yelled "Action!".
Enemy Mine (1985)
Why was the director fired: Richard Loncraine was six weeks into shooting on this tale of a human and an alien making friends, filming on location in Iceland and Budapest, when he was let go. Reportedly studio execs were unhappy with his dailies and thought costs were spiralling out of control.
Where you can see the transition: You can't. The new director, Wolfgang Petersen, started over completely from scratch, and nobody's ever seen the Loncraine footage. We asked star Dennis Quaid about it, and he told us the Loncraine version was "grittier" and he'd love to see it himself.