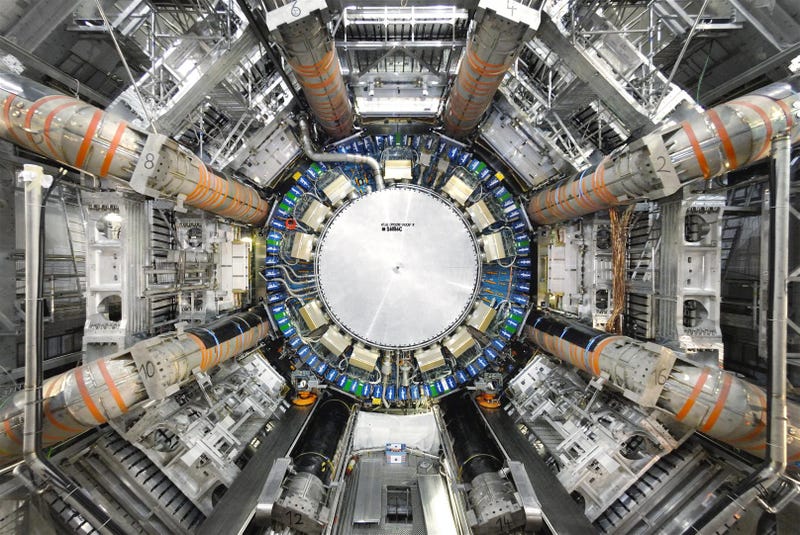 The news out of Geneva gives a tantalizing first taste of really discovering the Higgs Boson. Is this for real? In this week's "Ask a Physicist," we do a round-up of all things Higgs-related.
Top image credit: CERN
If you hang out in some of the nerdier websites (including this one), you probably couldn't help but get excited about yesterday's news regarding the Higgs Boson. If you somehow missed it, here's the breakdown.