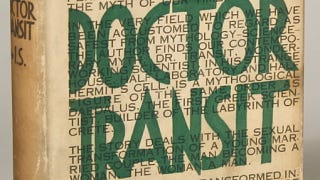 In many ways the science fiction pulps and the science fiction novels of the pulp era were conservative when it came to gender matters. Women – if they appeared at all – were usually relegated to the roles of girlfriends or victims, and sex was never mentioned. Compared to the romance, detective, and especially the spicy pulps, the science fiction pulps were incredibly chaste. But in one respect the science fiction pulps were progressive even by current standards: sex change stories.
Gender Change and Gays: Yay! and Ick!

From the beginning, pulp stories and novels about sex change (technically "gender change," since gender is what you are and sex is what you do) struck a positive note. As mentioned in a previous column, Gregory Casparian's The Anglo-American Alliance (1906) is a near-future novel in which two women, Aurora Cunningham and Margaret MacDonald, have a love affair while in school. Although Casparian never describes their relationship as taking place in a physical way, it is clear from his descriptions that Cunningham and MacDonald are lesbian lovers, and both go so far as to make "a solemn compact, bound by an inviolable oath, not to make any alliance with any suitor whatever and to remain united to each other in souls until death should them part." After graduation, Cunningham returns home to England. MacDonald's reaction is to consult with the famous surgeon Dr. Hyder Ben Raaba and persuade him to perform a "mental and physical metamorphosis" which turns Margaret into a man. Now "Spencer Hamilton," MacDonald marries Cunningham and the pair lively happily ever after.