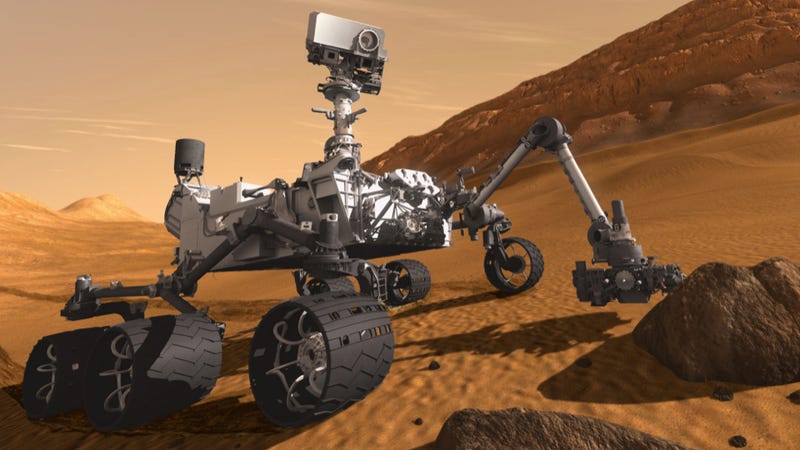 The Mars Science Laboratory — also known as MSL, or Curiosity — is the most sophisticated Martian vehicle that NASA has ever built. And it's set to launch for the Red Planet tomorrow.
The rover's primary objective is to assess whether Mars is, or ever was, capable of sustaining life. Weighing in at almost 2000 pounds, the MSL is more massive than the agency's last three Mars rovers put together, making it large enough to haul around some of the most technologically advanced equipment humans have ever put into space. Let's take a peek under the hood of the rover that could soon redefine the way we think about life in our solar system and beyond.
How is the Mars Science Laboratory getting to the Red Planet?
Before Curiosity can get to work exploring the surface of Mars, it must first embark on a more than 8-month trip, starting from right here on Earth. But getting to the Red Planet is no mean task. Curiosity is scheduled to launch not three weeks after Russia failed its fourth consecutive Mars mission; getting to low-Earth orbit is challenging enough — setting a course for deep space introduces an entirely new level of difficulty.