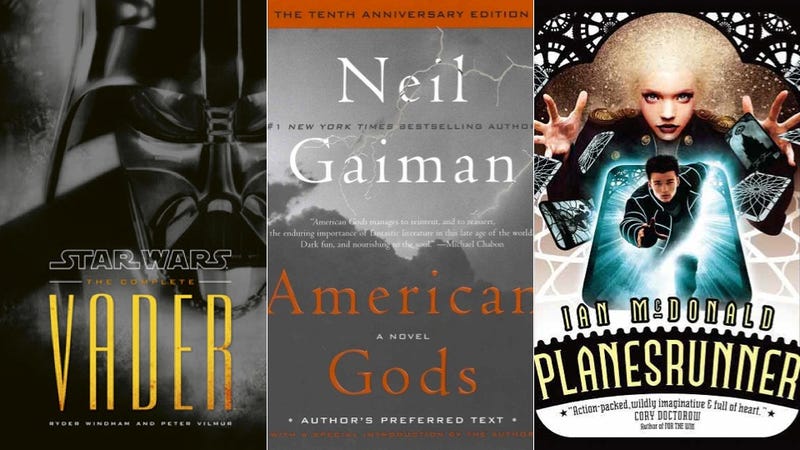 One of the most common types of holiday gifts is the Coffee Table Book — big, expensive, and usually something people flip through instead of actually reading. But what if you could give a book that would fascinate your friends as well as looking like a status item?
This year has seen a huge crop of nice-looking books of, or about, science fiction and fantasy. There are some lovely books that your friends will want to keep in pristine condition — until they inevitably ruin them by thumbing through the pages too many times. Here are 17 science fiction and fantasy books that make beautiful gifts.
Hunger Games - Collector's Edition by Suzanne Collins
For all your friends who missed the luxurious gladiator train on this amazing trilogy the first time, and want to get caught up before the movie comes out — the Collector's Edition is basically just a really nice hardcover, printed on nice paper with those torn edges that make a book seem classy. And it comes in a special slipcase, containing exclusive new mockingjay artwork. I had lost my copy of the first book or lent it to someone, so I was really happy to pick up this new, slightly fancy edition.
The Phantom Tollbooth - 50th Anniversary Edition by Norman Juster
No doubt you, like all right-thinking people, have already read The Phantom Tollbooth, and so have your kids. But perhaps you know someone who has never been exposed to it, or whose copy was long since lost. In any case, this deluxe anniversary edition is well worth grabbing, since it both restores and celebrates the original text and pictures. The packaging is incredibly lovely, including the original artwork embossed on the case, with a transparent acetate jacket. And there are essays about the book by Michael Chabon, Maurice Sendak, Suzanne Collins, and many others.
Alien Vault by Ian Nathan
Not the first book to be written about the making of Ridley Scott's Alien, but quite possibly the most attractive. Nathan's book is a beautiful hardcover inside a cardboard case, with tons of pull out illustrations, including amazing reproductions of art by H.R. Giger and the army of other art geniuses who worked on this film. Read an excerpt, with illustrations, here.