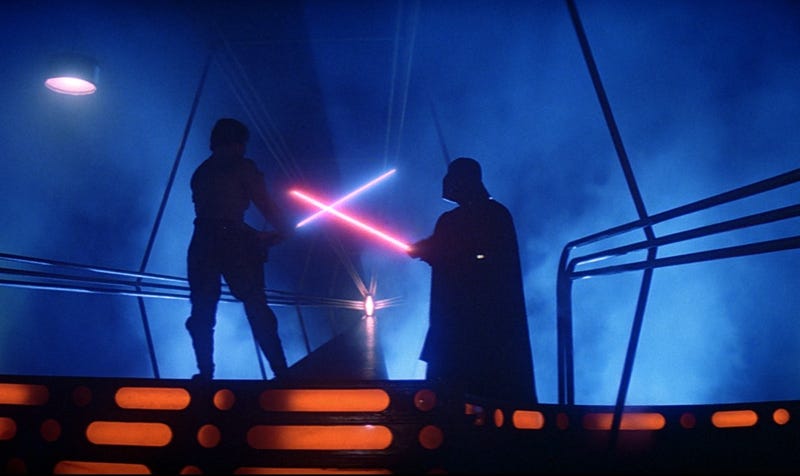 When you really want to show people you care about them, the best present is one that they can spend hours exploring. And nothing sucks people in quite like a really feature-heavy DVD or Blu-ray box set, full of special features, alternate versions and commentary tracks.
There's an amazing wealth of science fiction and fantasy stuff available on DVD lately, so there are tons of great gift ideas to choose from. We've combed through a ton of releases, and here's our list of 20 scifi/fantasy box sets that make amazing gifts — ranked from the cheapest to the most expensive.
Four Schlock Horror Films for $4
At least, that's what this box set should be called. It features the all-time classics Severed, Carnivore, Children of the Living Dead, and Creep. Not exactly the fanciest gift, but there's a solid evening or two of entertainment in here, and I must confess I'm a bit curious to find out how the living dead managed to procreate. Also available are Dracula: Dark Prince/Frost/Premonition/Hell's Gate, and this awesome collection.
Price: As low as $4 on Amazon.
Captain America/Captain America II: Death Too Soon Double Feature
Sure, you could get the recent Captain America film on DVD, or the 1990 Albert Pyun version. But Shout Factory! has a two-DVD set of the 1979 TV movies, in which Steve Rogers wears a goofy motorcycle helmet with Captain America's insignia on it. Watch Steve Rogers, former Marine and struggling artist, get an injection of the FLAG formula, for extra patriotism! This version is guaranteed to have more disco and motorcycles than any other.
Price: $13.98.