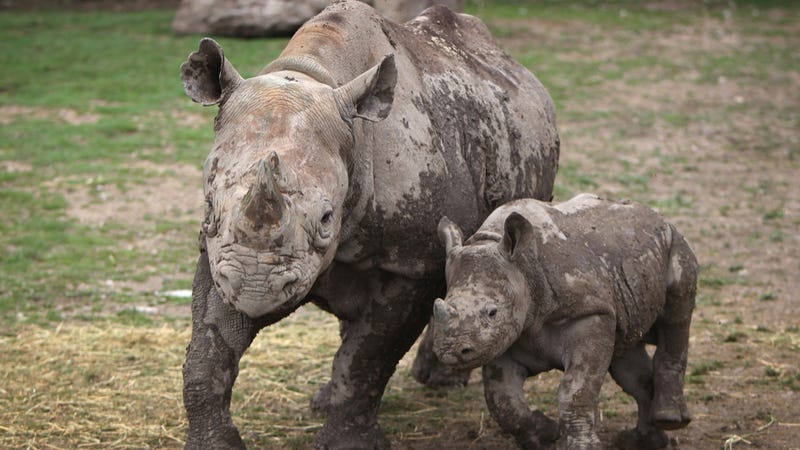 In 2006, researchers undertook an extensive search for Western black rhinos in Cameroon, the place where the species was last sighted. No rhinos were found. Researchers failed to turn up any evidence of their dung, tracks, or signs of feeding. Had the rare subspecies of black rhinoceros gone the way of the dodo? Sadly, yes.
Yesterday, citing the rampant practice of wildlife poaching and a failure to act by Cameroon authorities, the world's largest conservation network declared Africa's Western black rhino officially extinct.
But wait a minute. You just read about black rhinos the other day. There were a whole bunch of them being sedated, blindfolded, and airlifted to safety. And they were upside-down. Yes, of course you saw it — the sight of a 3,000-pound mammal soaring upside-down over a vast African landscape is not a sight you soon forget.