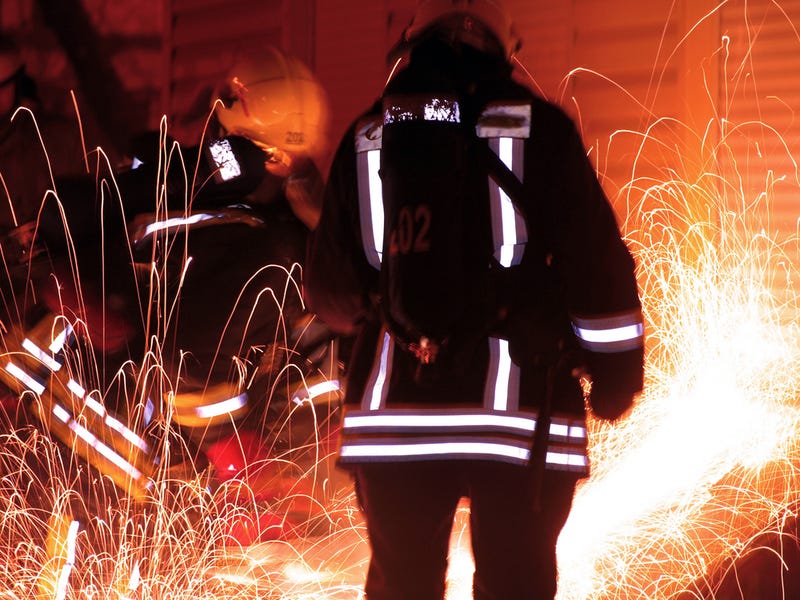 A child born today in a first world country can expect to live 80 to 90 years. But could your choice of profession play a role in increasing — or dramatically decreasing — your lifespan?
Some jobs can cut decades off your life expectancy — including some seemingly benign, everyday professions. Here's a look at jobs that can kill you.
Top image via Shutterstock.
Jobs that actually put a crosshairs between your eyes
On-the-job fatalities, regardless of the job, occur in the U.S. at a rate of 3.5 per 100,000. Why half a person has to die, I'll never know. The number goes up for some jobs that you would expect to have a higher death rate due to long hours and inherent danger — like law enforcement, construction work, and long-haul truck driving. Each of those has a five-fold increase in deaths per year, compared to the average population.
Logging and fishing, however, are another story. Looking forward to a life outdoors? Expect a thirty-fold increase in deaths per year. 90 loggers per 100,000 die each year. And the figure is 118 per 100,000, for those working in the fishing industry. If you worked four to five years with in either of these industries, there is a very good statistical chance that at least one of your co-workers would die in a workplace accident, with several others being disabled.
In terms of absolute number of deaths per year, long-haul truck driving actually has the highest number because of the sheer number of people employed in the profession. This profession accounts for nearly a quarter of all workplace deaths in the U.S., with 1,141 dying in 2010.
What can science tell us about workplace deaths?
Scientists haven't done too much research on the deadliness of different career paths — but there is a 1969 retrospective study, Average age at death of scientists in various specialties. This was one of the first in-depth looks at a subset from a post-industrial workforce, with the outcome showing that scientists working in academia lived five to ten years longer than their contemporaries working in industrial situations. Archaeologists and astronomers fared the best, living ten years longer than the average human lifespan at the time.
One of the most astounding findings to come out of this study was the decrease in lifespan witnessed in individuals who worked with radiation or dangerous chemicals routinely in their career. A decrease of six years was observed, with this finding going a long way to change radiation (and chemical) safety standards in the coming decades.
The Rich and the Dead
Professional Wrestlers & NFL Players make for a small data set, however, their deaths are rather public. Our sister site, Deadspin, does a tongue-cheek update called "Dead Wrestler of the Week" — a look back at the often sad, premature deaths of celebrity wrestlers from our youth.