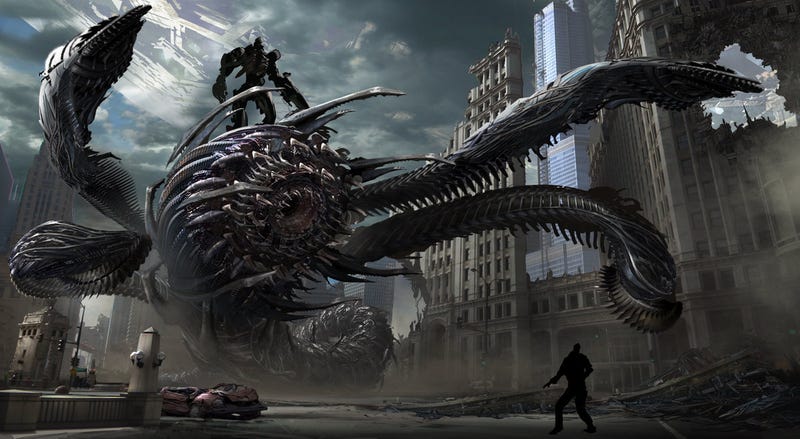 Nobody makes spaceships and mass destruction sexier than concept artist Ryan Church. His art for movies like Star Trek, Revenge of the Sith and War of the Worlds is enough to make you feel like he personally witnessed a massive space war.
Now Church has released his concept art for two projects about aliens trashing our planet: Transformers: Dark of the Moon and Falling Skies — including a picture of the Skitters wearing clothes, instead of being naked all the time! You'll wish you could see the versions he painted.
We already featured some concept art from Transformers: DotM a while back, which put the actual movie to shame. But Church's depictions of Chicago in flames are just as insanely awesome as you'd expect. They're the craziest thing to happen to the Windy City since Peter Cetera. Meanwhile, Church's Falling Skies concept art gives you a glimpse of what that show could have looked like, if it had movie money instead of basic cable TV money.