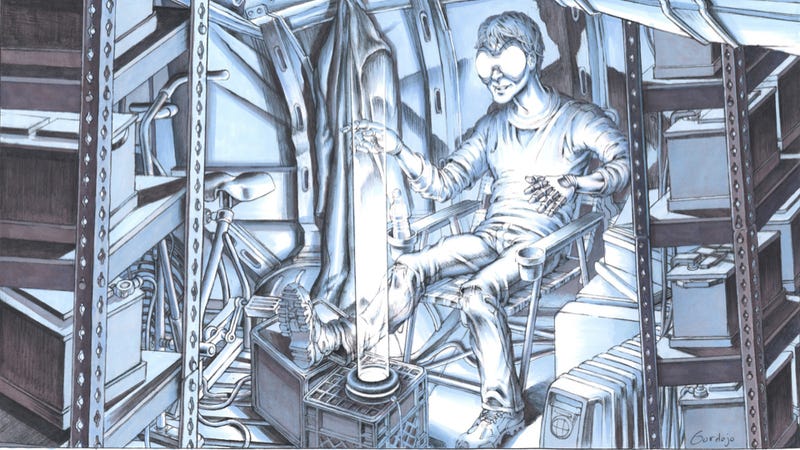 Over the past few years, a spate of terrific science fiction novels about videogames have asked what will happen to gaming — and gamers — in the future. Will political elections be decided by videogame? Will resistance movements be organized by guilds? And who will control the game spaces that already control so much of our imaginations? Here are ten novels (OK, one is a novella) that grapple with these questions.
Artwork for Ready Player One by Gordon Jones.

For this list, I wanted to focus on novels that are explicitly about videogames, gamers, and game developers. Though there are many futuristic novels featuring virtual worlds or cyberspace-like places that are clearly modeled on videogames, those books aren't about videogames per se.
1. Player of Games, by Iain M. Banks (1988)
The oldest book on our list, Player of Games was the second novel Banks published in his popular Culture series, set in a very distant, post-human future where descendants of Earth have spread across the galaxy and joined forces with aliens and AIs. The main character Gurgeh is a notoriously brilliant board game player who gets recruited by the Culture's version of MI6, called Special Circumstances, to play an immersive virtual reality game on another planet. That game turns out to be woven into the fabric of the planet's political culture, and Gurgeh's job isn't just to win - it's to overthrow the planet's government. Like many early videogame stories, this novel is less about videogames per se than it is about how such games are a metaphor for other aspects of our lives. In other words, The Player of Games isn't about gaming as gaming — it's about gaming as life.