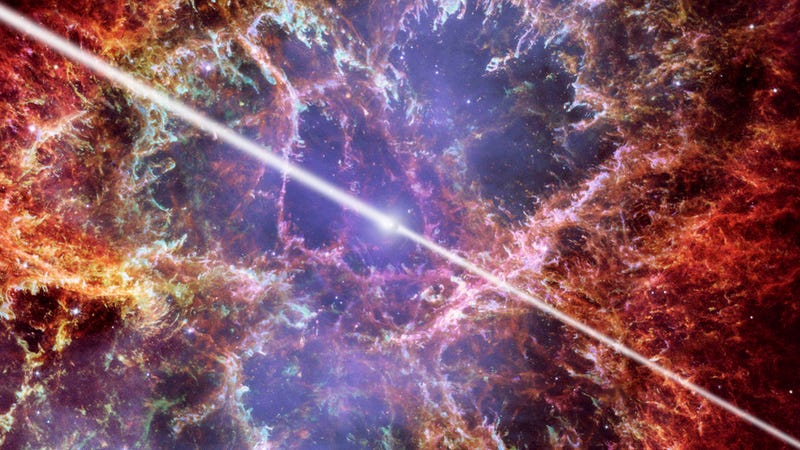 Pulsars are the lighthouses of the universe; from here on Earth, the waves of electromagnetic radiation emitted by these incredibly dense neutron stars as they whirl rapidly about their axes resemble rhythmic pulses of light.
The frequency of these pulses, and the intensity of their emission, varies from pulsar to pulsar. Now, more than 40 years after its initial discovery, astrophysicists have observed a neutron star pumping out radiation at energies far greater than current astrophysical models can explain.
The neutron star in question is located at the center of the Crab Nebula — the brilliant, gaseous remnant of a massive supernova so bright, residents of Earth back in 1054 are believed to have been able to see it even during the daytime.