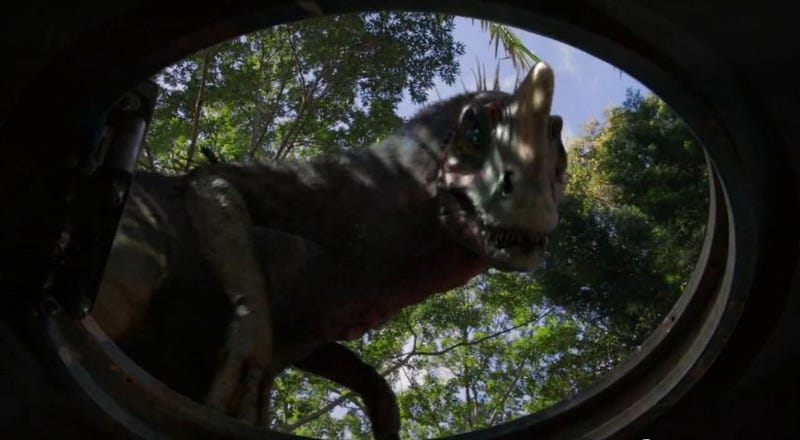 The last hope for the future of the human race depends on a handful of settlers traveling back into the distant past and building a brand new world. And from what we've seen so far in Steven Spielberg's Terra Nova, the human race is doomed.
Seriously. We keep hearing that only the best and brightest are sent back in time on the "pilgrimages" to prehistoric Earth — but most of the main characters we meet in the prehistoric settlement seem too stupid to live. Especially most of the poor Shannon family. Spoilers ahead...
The truth is, I still have a love/hate relationship with Terra Nova. I've already written a lot about the pilot episode, and I still feel like it has a lot of strengths. The special effects are pretty amazing, and the gorgeous visuals go a long way towards making up for the shallowness of the world-building in the first episode. I do love the relationship between Nathaniel Taylor and Jim Shannon, and the basic concept does have tons of awesome potential. But.