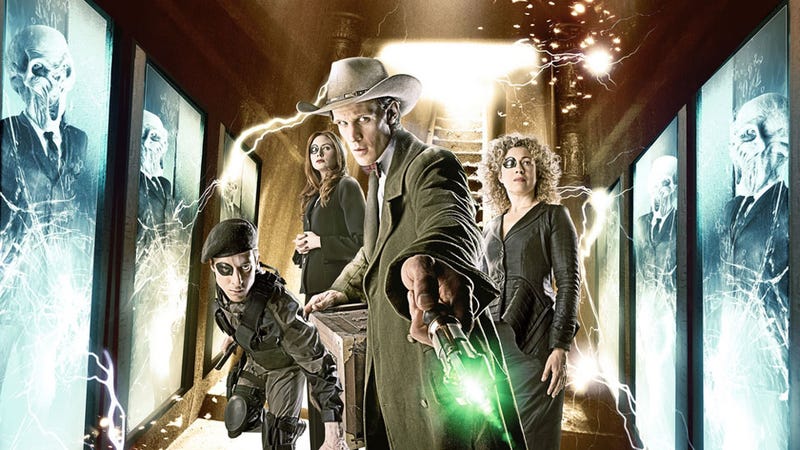 People often described Russell T. Davies' tenure as Doctor Who producer as reminiscent of a soap opera — but the show has become much more serialized, and more focused on a few core relationships, under Stephen Moffat. And Saturday's big season finale represents the culmination of a lot of Moffat's sweeping story arcs.
So how does it hold up? On the one hand, it's reminiscent of many of Moffat's best episodes — huge, jolly, audacious concepts and some utterly brilliant character moments. On the other hand, there are some bits of WTFery mixed in.
Here's our spoiler-free preview... And yes, that means absolutely no spoilers. Not even vague hints. Spoiler-phobes, be reassured!
For the most part, "The Wedding of River Song" is a lovely finale, as long as you don't think too much about some of the plot mechanics. There are many outstanding moments — and true to form, Moffat front-loads the thing with more ideas in the first 20 minutes than most writers fit into a dozen episodes. The Doctor has a few really powerful scenes, that will probably wind up being counted among the really great iconic moments, with any Doctor. Moffat's vision of what Doctor Who is about comes through strong and clear — but so does his love for all the other versions of the show that have aired, over the years.