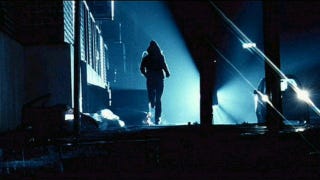 It used to be that you could just pick up and start over as a new person. You could get yourself a new identity, go off the grid, or just reinvent yourself completely. Even if you've never committed a crime, there's something seductive about going missing.
But new technology and a heightened security state are already making it much harder to disappear. Already, there's a new tool being developed that could identify people at airports with 98.8 percent accuracy, based on their footsteps.
In a decade or two, it could be nearly impossible. We spoke to Frank Ahearn, author of How to Disappear, and he told us how technology is making disappearing much harder.