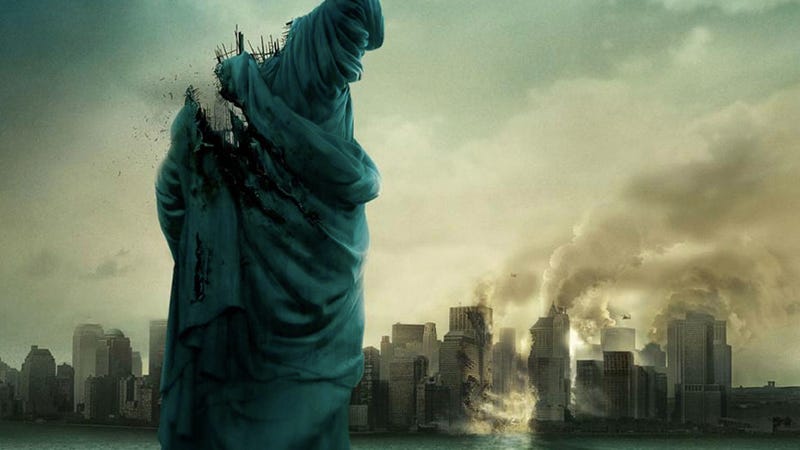 In the decade since 9/11, the US government has cracked down on civil liberties at home and invaded nations abroad in the name of national security. And a whole crop of futuristic and fanciful tales have sprung up to satirize and justify "the war on terror." These tales generally deal with one of five crucial post-9/11 themes.
Here's what happened to science fiction after September 11.
New York Must Be Destroyed
One of the most obvious ways that scifi echoed the events of 9/11 was to destroy New York, over and over again. The collapse of New York, via time traveling shenanigans or giant sea monsters, continues to obsess scifi creators. In the incredibly terrible A Sound of Thunder (2005), a time traveler who steps on a butterfly during the Jurassic Age changes the present and turns New York into a savage jungle. New York is made into a less-savage jungle by an inexplicable disease in I Am Legend (2007). Aliens with giant world-destroying Tripods smash New York and everywhere else in War of the Worlds (2004). And of course we've already talked a lot about how Cloverfield (2008) is basically a direct allegory of 9/11, with a giant monster standing in for scary terrorists who came out of nowhere and bashed the city. And of course the first and only good season of the series Heroes (2006-2007) focused on an evil mutant who was going to destroy New York City in a ball of fire.