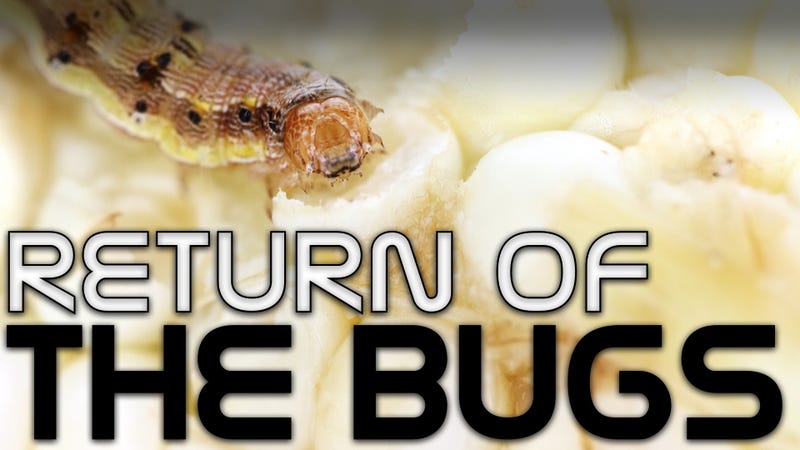 Monsanto Company, the agricultural biotech corporation that everyone loves to hate, is the world leader in the production of genetically modified (GM) crops — plants that, among other things, prevent yield-decimating pests from overrunning agricultural production.
But research findings by Iowa State University entomologist Aaron Gassmann have revealed the first evidence of major pest resistance to a Monsanto crop. In at least four Iowa corn fields, small pests called western corn rootworms (the larvae of which can ravage corn crops if left untreated) are putting up a fight, evolving to resist the pesticide engineered into Monsanto's corn plant.
What the rootworm's evolved resistance to Monsanto's crop says about the future of genetically modified agriculture depends largely on your opinion of GM crops. Those who are fundamentally opposed to the practice of crop biotechnology as a whole — i.e., the individuals quick to decry GM crops as "Frankenfood" that will spell the demise of the human race — are probably liable to assume a position of "I told you so."
For Monsanto and their global competitors, however, the defiant resistance to the GM crops exhibited by rootworms has the majority of their attention focused on identifying and implementing the next generation of genetic technology that will further protect plants from insects. (Red queen hypothesis, anyone?)