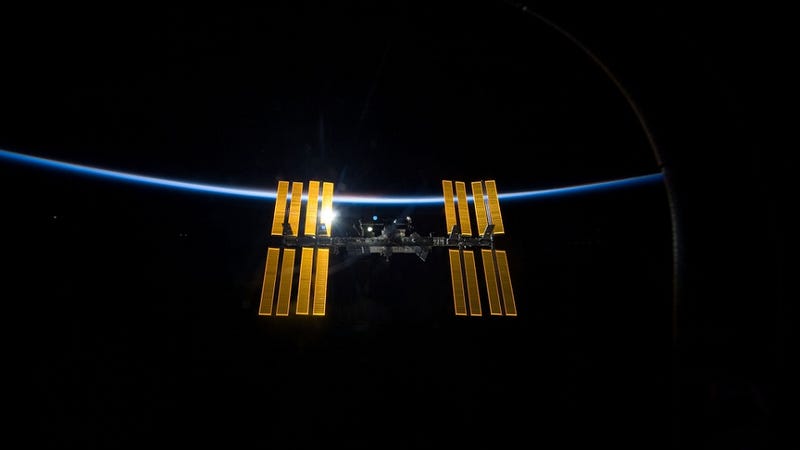 For personal reasons, I had to miss yesterday's NASA press conference, which gave an update on International Space Station operations following the failure and crash of a Progress resupply vehicle last week. When I returned home and saw the headlines about the briefing from other news sites, I thought, "Wow, everyone is really overreacting about how this might affect the space station."
But then I watched a replay of the briefing and realized no news site was being overly melodramatic. NASA's Space Station Manager Mike Suffredini laid out a fairly bleak picture of how quickly the ISS will have to be de-crewed if the anomaly with the Soyuz-family of rockets isn't figured out soon. The problem is not logistics or supplies — it all hinges on the Soyuz capsules themselves, and their limited lifespan. If the anomaly is not figured out soon and the Soyuz rockets aren't flying by mid-November, the space station will have to be de-crewed and be operated unmanned, remotely from the ground.
"If we don't have the Soyuz flying by mid-November, then we would have to de-man the ISS at that time," Suffredini said. "We are focusing on keeping the crew safe. The next focus is trying to keep the ISS manned. If it takes us a while to resolve the anomaly and we have to de-man the ISS, we certainly have a safe way to do that. But we will try to avoid that if we can, because we would like to continue operations."
Suffredini said the focus of the entire program, and in particular the focus of the Russian space agency, is to determine the cause of the anomaly and to resolve it and then get back to flying safely.
The first post-shuttle era launch of a Progress cargo ship abruptly ended at about six minutes into the flight on August 24, when an engine anomaly prompted a computer to shut down an engine, just before the third stage of the Soyuz rocket ignited. The rocket and ship crashed to Earth in eastern Russia, in a heavily wooded, mountainous, sparsely populated area in the Choisk region of the Republic of Altai.