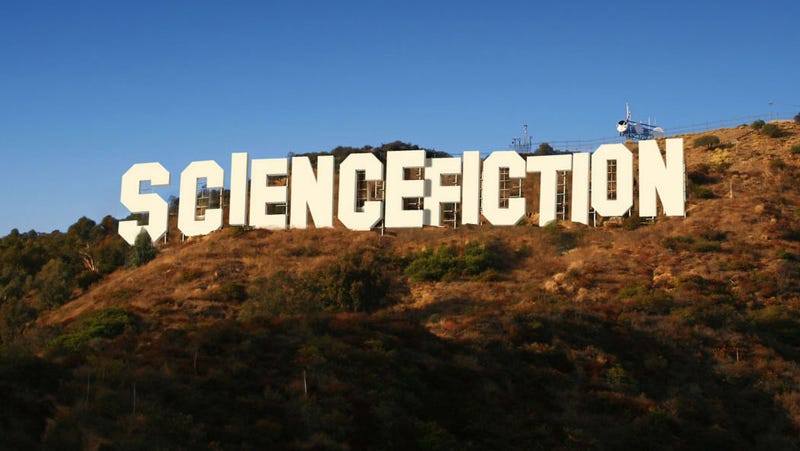 There's no shortage of praise for Ridley Scott, Peter Jackson, Steven Spielberg and the rest of Hollywood's science fiction and fantasy titans. But who are the next generation of myth-makers? Who should you be keeping an eye on? Who will make the genre-defining movies that everyone else will feverishly race to copy?
Here's our list of Hollywood's up-and-coming science fiction and fantasy movie-makers.
Up and Comers
Indie filmmakers on the tipping point, who just need a few more movies under their belts.
Joe Cornish
Who knew a brat pack of Brits pummeling a furry collection of beastly aliens would win over critics across the globe? Joe Cornish's first feature film Attack The Block won the hearts (but not the wallets) of Americans. Sadly, Attack The Block isn't doing as well financially in the States as we'd all hoped, but that doesn't rob the movie of its brilliance. Cornish has an eye for editing, streamlining a good script, action, and (most importantly) comedy. He knows how film (and write) a tight script. We're very excited to see what his mind tackles next after he's finally done penning the next Ant-Man script with his writing partner, Edgar Wright. Hopefully Cornish can keep his slick style and teach Hollywood a thing or two about proper pacing. Is there another genre movie in his future? We don't know for sure, but we'd would welcome a Cornish spin on any and every science fiction trope.
Carl Rinsch
We could have easily lumped Carl Rinsch into the list of short directors breaking big (below), but Rinsch didn't just strike it rich with this viral hit "The Gift." The director has been creating beautiful commercials for years and years (our favorite is Evolution of Technology, which we embedded here). He's established himself fairly well with those in the know, and almost directed the Alien prequel Prometheus, until Ridley Scott was encouraged to take over. His penchant for CG/animatronic creatures has burrowed its way into our hearts. Presently the director is at work on the adapting the Japanese story, 47 Ronin, into a 3D fantasy epic starring Keanu Reeves. Which is a lot of responsibility for a first time feature director. Fingers crossed his full-length movie shows the same brilliance as all his shorts.
Gareth Edwards
Hot off his Mexican alien movie Monsters, Edwards has been selected to helm the biggest monster of them all, Godzilla. Which is mighty impressive, seeing as the indie film that sparked this move was a lot more drama and a lot less kaiju action. But perhaps that's exactly what the big beast needs, after getting violated by Roland Emmerich in the 1998 Godzilla reboot: a script with characters, and heart. Edwards has demonstrated that he knows how to put the emotion in a chase scene in Monsters, let's hope this translates (and isn't watered down by the studio) in his Godzilla film. But that's not the only bit of scifi we're going to see from Edwards in the upcoming years. We still have his "robot Star Wars" movie to get excited about, even if the director says it's actually nothing like Star Wars at all. Instead this movie will follow "a young human child (probably around 5 years old) and a robot who travel across the galaxy in search of mankind's origin in a world void of humanity and filled with robots." That's two massive undertakings from one previously indie director.
Ruairi Robinson
Once attached to the Akira movie, Ruairi Robinson has created some of the most gorgeous shorts we've ever had the pleasure of viewing. From his Oscar nominated Fifty Percent Grey, Imaginary Forces, to BlinkyTM (embedded here) we're mesmerized by Robinson's demented spin on the seemingly innocuous. He plants a touch of paranoia and evil in everything he creates, and it just works. Back in May, it was announced that Robinson would be attached to The Fallen, about an alien space ship that crash lands in Russia and "creates a 400-mile electronic dead-zone, [until] international special ops teams are sent in to neutralize it." And we can't wait to see what darkness awaits the special-ops team, from the twisted mind of Robinson. We have no doubt it will be horrific.