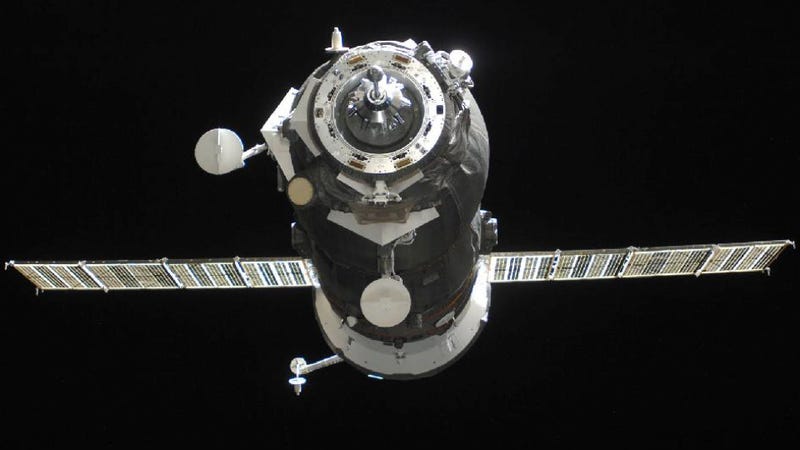 An uncrewed Russian cargo shipment to the International Space Station crashed into Siberia just minutes after blastoff this morning. The Russian space agency is reporting that the Progress M-12M cargo ship (pictured above) failed to detach from its launch vehicle at the correct stage of the launch, and was subsequently unable to enter the correct orbit.
While the Progress freighter was carrying 3 tons of cargo, Russian and US officials have both reported that the current crew of the ISS should have more than enough supplies on board to weather the effects of the lost shipment. Whether ISS crew members need to begin returning home will depend on how long Soyuz operations are put on hold.
Since NASA's shuttle program was cut earlier this year, Russia's progress freighters have been the only means of keeping the ISS stocked with supplies (though numerous private companies are currently vying for similar shipment contracts with NASA).