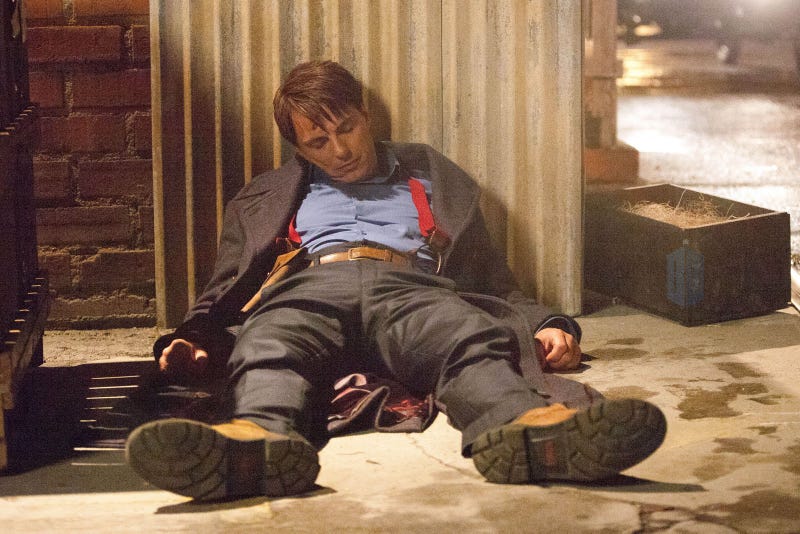 Torchwood gave us a fantastic episode last Friday night, in which we explored two parallel love stories: the love between Jack and an Italian who came to America, yearning to breathe free; and the love between Jack and Gwen. And in both cases, love and betrayal went hand in hand.
Pretty much my only complaint about "Immortal Sins" is that it should have come a couple of weeks ago. Spoilers ahead...
So yeah, there is a distinct feeling of Torchwood getting back on track here, after a two-part "concentration camp" storyline that should have been only one episode, at most. Now the focus is back on the show's long-term characters, Jack and Gwen — and more importantly, we're exploring some really powerful territory, and getting a new angle on the questions of mortality and corruption that have been at the heart of Miracle Day. And the plot is, thank goodness, moving forward.