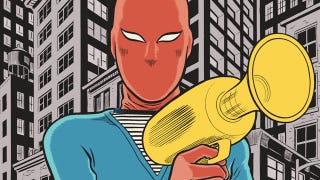 Fall is right around the corner, and so is a veritable slew of intriguing new comics. What's in store for you? A new Spider-Man, new Buffy tales from Joss Whedon, and an absolute deluge of DC titles. Let's take a peek.
Ultimate Spider-Man (Marvel)
September 7
In the course of overhauling their alternate universe Ultimate line, Marvel's tapped a new Spider-Man (and it's one who isn't Peter Parker).