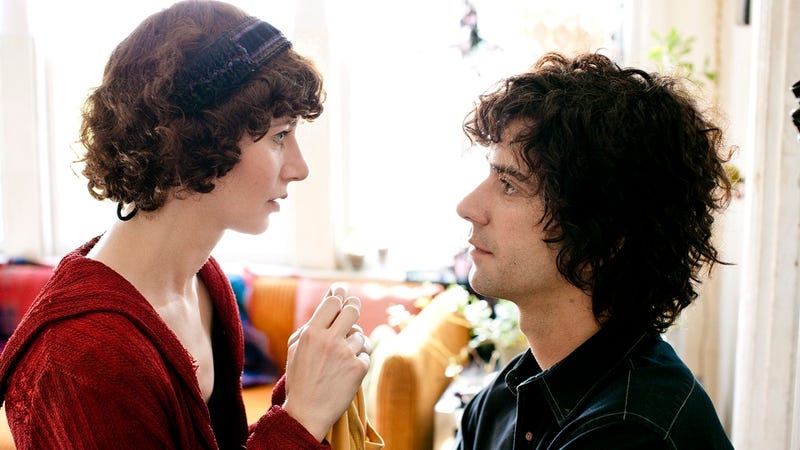 When you first hear about Miranda July's new movie, The Future, you probably think it's a twee magical romp.
The whole movie is narrated by an adorable shelter cat with an injured paw, named Paw-Paw. The indefensibly good-looking main characters are having a mopey, totally overblown early midlife crisis. They do things like having long conversations with the Moon and form an adversarial relationship with time itself. It all sounds very cutesy.
But in fact, The Future is horrendously, almost unbearably, depressing. And that's a wonderful thing.
Beware: there are spoilers below. We also have some clips from the movie that you might not have seen.
When we interviewed Miranda July a while back, we talked to her about the fact that The Future is perhaps the bleakest, most nihilistic work of magical realism we've ever seen. Where magical, fanciful elements come into her movie, they only serve to make the characters' world more claustrophobic, more lonesome, and her characters' "superpowers" only make them more powerless.