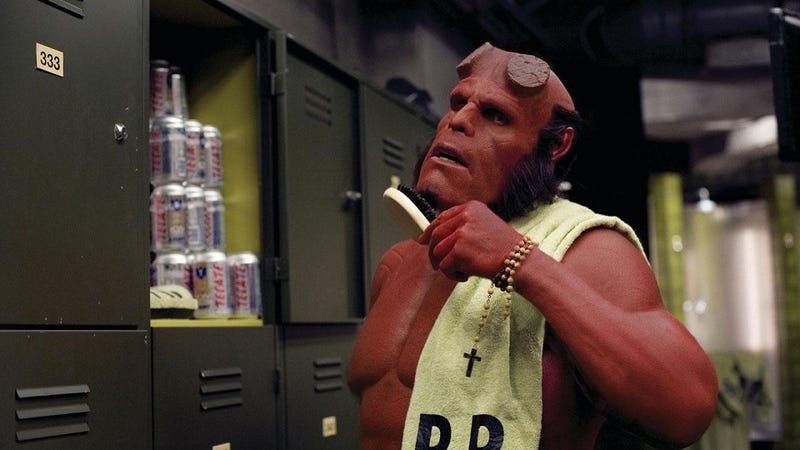 What if your boss was one of the greatest fictional monsters in the universe? It could be a terrifying experience, one your career might never recover from.
Or it might not be that bad. After all, some monsters are pretty good at communicating, and at least you know what they're likely to do next. Here are 10 fictional monsters that might make pretty good bosses.
We were wondering which boss you'd like to work for, so we went ahead and asked on our Facebook page. There were plenty of suggestions — including a lot of votes for Cookie Monster, oddly enough — but these were the 10 choices who seemed to win out.
So here are your choices for the monsters you'd most like to work for:
10) The Smoke Monster, from Lost
After all, he's a pretty straight-up guy, when he's not impersonating your dead loved-ones. He's pretty open about his goals, and he might actually reward faithful service if he ever had any. He probably wouldn't mind if you smoked in the office.
9) Sulley, from Monsters, Inc.
If you can't work for the actual Cookie Monster, then Sulley's probably a good substitute, being big and blue and furry and all. And of the monsters on this list, he's probably the nicest, since he wouldn't actually hurt a bug. He's really good to his main coworker, Mike. And at the end of the movie when — spoiler alert! — he becomes the new CEO, he seems like a pretty decent executive.
8) Hellboy, from Hellboy
"He IS the dragon who was supposed to unmake the earth," points out Nathan. Which is a pretty good reason to want to work under someone, if you think about it. And Hellboy is probably the most decent of all the monsters on this list, apart from Sulley. He'd be a boss you'd be able to have a beer with after work. Or during.
7) Jabba the Hutt, from Star Wars
It would always be a party if you worked for Jabba. And the workplace dress code would be pretty nifty too. Just make sure you don't get on his bad side — which is a trap door just a few feet away from him. Also, Jabba has a habit of changing the music in his palace just when you're enjoying it.