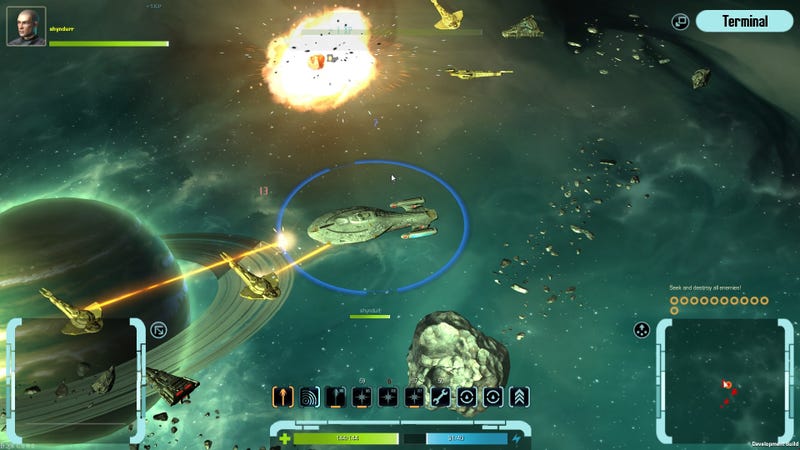 It's a tough galaxy out there, so you need a ship that can dish out some pain when needed. That's why Gameforge's free-to-play browser game Star Trek — Infinite Space is preparing to roll out the mighty Intrepid-class starship.
We've got an exclusive first look at some game screens for the Intrepid, which show the mighty starship taking out multiple enemies, fighting pirates, and generally owning the Delta Quadrant. True, Star Trek: Voyager was not our favorite version of the Trek saga, but it is a pretty sweet ship, if you're out there alone in hostile territory.
We previously showed you a K't'inga-class Klingon warship, and some basic Klingon language lessons. But this is probably the coolest thing we've gotten to show you from Star Trek — Infinite Space so far.