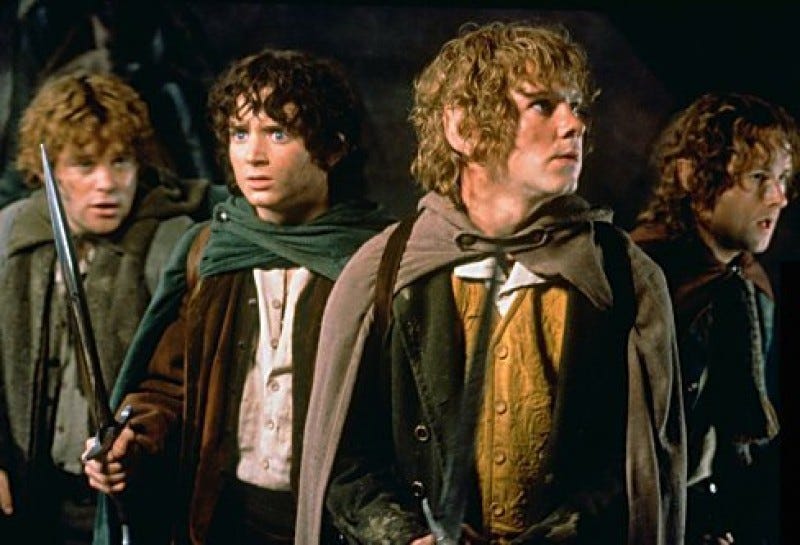 In the fog of confusion over the newly reached debt ceiling deal, nobody quite knows how to describe what's happened. So naturally, everyone reaches for Tolkien.
Senator John McCain quoted a Wall Street Journal editorial, which described the Tea Party's reasoning behind not supporting the deal:
Democrats would have no choice but to pass a balanced budget amendment and reform entitlements and the Tea Party Hobbits could return to Middle Earth.
In that narrative, the Tea Party are the Hobbits, and the Balanced Budget Amendment is the One Ring. I think.
Update: Apparently, we missed Stephen Colbert's hilarious take on this the other day. Thanks, Xstrikr!