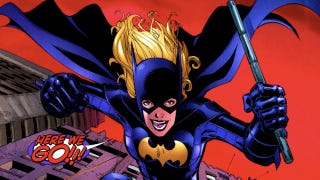 Most Comic-Con news arrives courtesy of press releases and carefully choreographed unveilings at panels. But this year, one of the most surprising Con stories of 2011 came out of that democratic staple of Con life: the audience question-and-answer session.
In short, one inquisitive Batgirl cosplayer — who goes by the moniker Kyrax2 — wanted to know why DC Comics didn't have more women helming their brand new superhero books. A week later, the ensuing internet hubbub led DC to issue a press release confronting this issue, stanching what had become a DEFCON 1 public relations meltdown.
This particular lament didn't originate with Kyrax2. Indeed, the news of a positively dinky amount of women writers and illustrators participating in DC's much ballyhooed September relaunch had been gaining traction prior to Con.