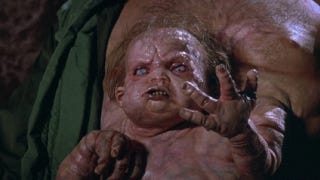 Plenty of fictional folks have an extra sentient cranium lying around — just not all of them have said heads attached to their auxiliary necks. Here are 10 fellows who require multiple nacho hats at tailgating parties.

10.) Two Badd from Masters of the Universe
Two Badd was one of Skeletor's less lauded henchmen. I'm guessing his lack of mainstream popularity stems from the fact that his action figure's sole ability was to punch itself in the face.