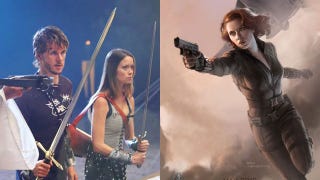 San Diego Comic Con is a mosh pit of tastemakers. A good showing at Comic Con can generate unstoppable buzz for a project, that can last for months. A weak showing can deal a devastating setback to a creator's dreams.
Here are the projects and creators that we saw gaining buzz at San Diego Comic Con — plus the ones that lost out in Comic-Con's eternal buzz wars.
To clarify, just like last year's article, this isn't a list of stuff we liked or didn't like personally. It's stuff that we sensed excitement — or disappointment — about, among the throngs at Comic Con. We asked as many people as we could what they liked or didn't like, we listened to the crowds, and we sampled opinions on Twitter and elsewhere. Obviously, this is highly subjective, and not at all scientific.