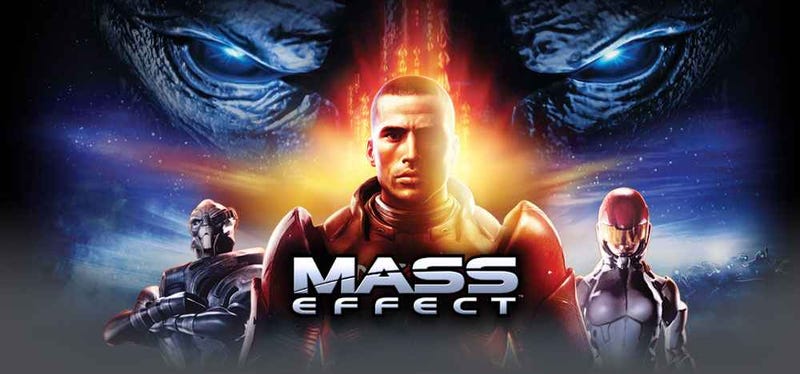 Quite possibly the most exciting movie panel at Comic-Con yesterday didn't involve Spider-Man or Tintin. Legendary Pictures gave a select few fans a sneak peek of four long-awaited film projects, and we were there.
Guillermo Del Toro talked about his kaiju movie Pacific Rim. Jeff Bridges talked about his supernatural film Seventh Son. Alex Proyas explained why he chose Bradley Cooper to play Satan. And we got our first hints about the Mass Effect movie! Details about our first glimpse of these movies are below...
Spoilers from here on out!
The Legendary Pictures panel focused on four films that are still in pre-production: Pacific Rim, The Seventh Son, Paradise Lost, and Mass Effect. Because none of these films has started shooting yet, there were no clips or photos, but that didn't prevent Legendary from stealing the show.
Here's a rundown of the films we heard about:
---
Mass Effect
Casey Hudson, Executive Producer of the Mass Effect series, and screenwriter Mark Protosevich joined the stage for a preliminary discussion of the video game-turned-film, which is believed to be releasing in 2012. It was announced that the movie will be based on the first game in the ultra-successful BioWare series, from 2007.