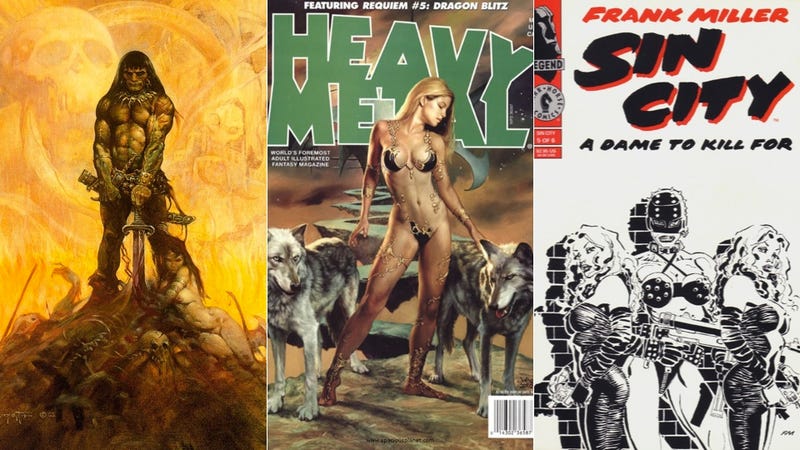 Robert Rodriguez is going back to his pulp roots more than he ever has before, judging from the slew of new projects he announced at San Diego Comic-Con. If even half the projects he just announced happen, pop culture will go totally batshit.
What's the director of Sin City and Planet Terror developing? There's a Sin City sequel, Machete in space, there's the Heavy Metal movie that everybody's been trying to make for years... and there's a huge partnership with the estate of Frank Frazetta. Read on for details!
So Heavy Metal first. The last we heard about this project, David Fincher had the rights and was planning on making an anthology film with a slew of directors, possibly including Zack Snyder and James Cameron. And now, apparently Fincher has lost the rights, and Rodriguez snapped them up. In fact, Rodriguez had just instructed his rights guy to find out if they were available, when Heavy Metal owner Kevin Eastman got in touch with him through a mutual friend. So the coincidence seemed too weird not to follow up.