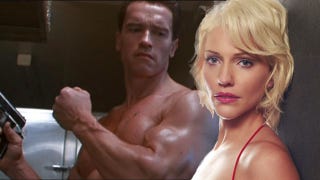 Everybody knows that villains are cooler than heroes — it's just the way things are. But if a villain hangs around long enough, sometimes he or she gets reformed and joins the good guys. Usually, this results in a tragic loss of coolness.
But it doesn't have to be that way. Sometimes, a villain can switch sides without becoming any less awesome. Here are 10 villains who turned good without losing style points.
And before anybody brings it up in comments — no, Spike is not on the list. Sorry. He was still cute after he turned good, but he was considerably less cool. Other runners-up include Plastic Man, Scott Lang aka Ant-Man, and a few others.