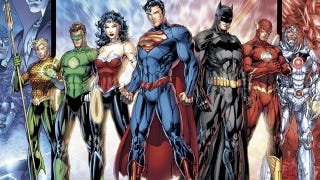 It's an old chestnut among comic book fans that the San Diego Comic-Con has paradoxically ceased to be about comics. Hollywood juggernauts like Twilight, Avatar, and The Avengers have eclipsed the funny books in years past, leading some comic fans to grouse that they've become strangers at their own party.
This isn't exactly a fair criticism — throngs of famous and upcoming comic creators will descend upon San Diego next Wednesday — but it's undeniable that movies have bogarted the buzz at Comic-Con as of late. Luckily for those comic fans who feel like they've been exiled to the moldy corners of SDCC's proverbial longbox, there are some early signs that comic books could wrest the limelight away from film.
Let's be honest, Comic-Con 2010 was a dud year for comic book news. Again, this isn't a knock on the caliber of the talent who attended (one my favorite memories from last year was working and casually listening to the Berkeley Breathed panel, only to have the Bloom County cartoonist bust out some awesomely deranged cartoons Bill Watterson used to send him). And yes, movies based on comics like Thor, Scott Pilgrim Vs. The World, and The Walking Dead got convention-goers hot and bothered, but moving picture was still the belle of the ball.