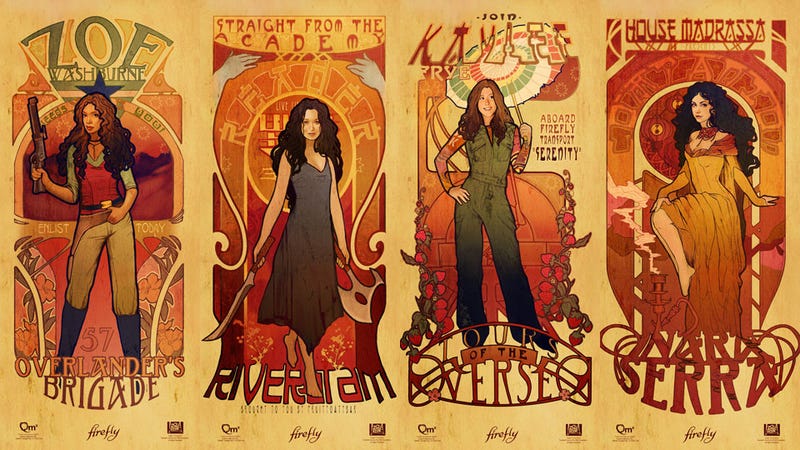 Life aboard a Firefly is exciting, dangerous, and occasionally heroic — but nobody would call it glamorous. Leastwise, not until they looked upon these gorgeous Art Nouveau prints celebrating Joss Whedon's beloved space Western, on sale today from Quantum Mechanix.
We're super excited to bring you the exclusive first look at these stunning posters — including a Comic-Con exclusive!
Just last Friday, we were celebrating the loveliness of Art Nouveau heroes, when by coincidence we got the heads up about this gorgeous collection of Firefly posters.