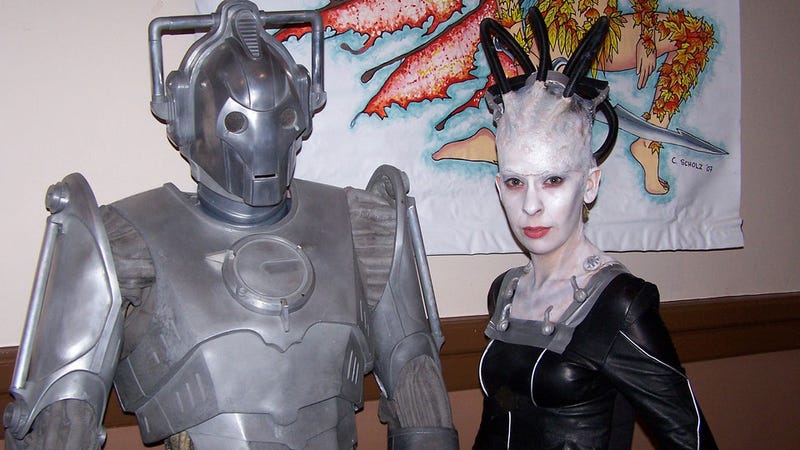 Science fiction and fantasy are all about discovering the new and the strange — but if you travel far enough and boldly enough, eventually you'll get a certain sense of... deja vu. But that can be a good thing.
Plenty of science fiction and fantasy's most successful works have, er, borrowed somewhat liberally from earlier works. But they've also made some improvements on the works they lifted from. Here are 10 copies that actually improved on the works they were copying.
Top image via Mandy Maria on Flickr.
Disclaimer: When we say a story copied something else, we're not saying the derivative work is totally unoriginal. Just that it owes a rather large debt. And when we say that something improved on the original work, we're not saying it's better than the original, overall — just that it added some cool and clever ideas to the concept.
10. The Matrix and The Invisibles
What did it borrow? Everything, according to The Invisibles' Grant Morrison, who's been very vocal about saying that the Wachowskis picked his pocket. In particular, the comic features a young man being recruited into a secret resistance that fights against the oppressive forces that control reality in secret.
How did it improve upon the original? Well, the last time I read The Invisibles, it felt... sprawling, to say the least. Morrison's comic, like a lot of his more ambitious work, is all over the map. The Wachowskis distilled it down to a fairly tight movie, in which reality is literally fake, and we're in a virtual reality simulation. (Lots of other people tried to do a "virtual reality" movie around the same time, and the Wachowskis deserve some props for being the only ones to have success with it.)
9. Firefly and Outlaw Star
What did it borrow? Reportedly, Joss Whedon himself has denied being aware of this 1990s manga/anime series, so take this one with a grain of salt. It's entirely possible that all similarities are coincidental. Still, people have pointed out a host of similarities, including the band of outlaws led by an anti-hero, with a childlike engineer. And the fact that there's a girl with mysterious powers, shipped naked in a box, who's being hunted by the government. But like I said, could just be coincidence.
How did it improve upon the original? Well, the genius of Firefly is that it takes genre tropes, like a lot of Western ideas, and flips them on their head. Almost everything about Firefly feels fresh, no matter how many antecedents you might point out, because the characters and the universe are so unique. You could show me a 1990s TV show with the exact same incidents as Firefly, in the exact same order, and it still wouldn't have those characters, including the fascinating backstory about the Browncoats and the Alliance. Firefly is original in a way that goes beyond the question of whether it has direct antecedents.
8. Harry Potter and The Sword in the Stone
What did it borrow? We covered this one a while back, and J.K. Rowling has pretty much admitted that Wart from T.H. White's novel is Harry Potter's "spiritual ancestor." Wart is a young boy who is destined to save England, who is taken in by a long-bearded wizard who keeps weird birds.
How did it improve upon the original? Among other things, the invention of Hogwarts is a touch of brilliance, and the backstory about Voldemort and Harry's parents is pure gold. More than anything, Rowling created a whole world, that millions of people want to live in.