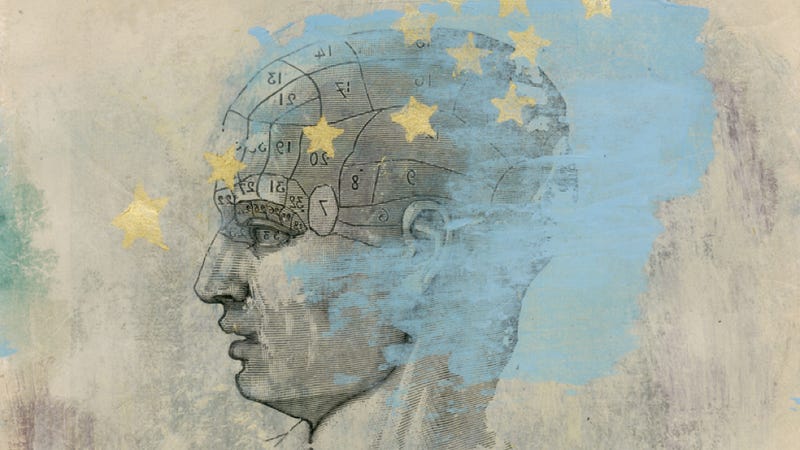 The wider a man's face is, the more likely he is to deceive others and cheat to get ahead...or so a new study claims. Is this just the new phrenology, or could there be something to the idea?
Before we get too far ahead of ourselves, let's look at the actual study. Researchers at the University of Wisconsin-Milwaukee assembled 192 business school students, 115 of which were men and 77 of which were women. They were then asked to take part in simulated negotiations in which half were buyers and half were sellers of a piece of real estate. The sellers were told not to sell the property unless they were sure it wouldn't be used commercially, while the buyers were told that that's exactly how the real estate would be used.
Of course, the only way to complete a transaction was for one of the two parties to disobey their instructions, and the most obvious way was for the buyers to lie about how they planned to use the land. Among the men, the researchers found that those with wider faces were three times as likely to lie as their narrow-faced peers. Facial width was not a determinant of willingness to lie among the women.
The researchers also ran a second experiment in which they had 103 students from one class enter a lottery. The students would roll a pair of dice to see how many spots each would have in the lottery, but each was allowed to lie about just what number they got. Among the 50 men in the class, the broad-faced ones inflated their totals by 18.6%, while the narrow-faced men only overstated by just two percent.
What's more, the researchers asked the participants eight questions that assessed how powerful they felt. The broad-faced men consistently reported the greatest feelings of power, which has previously been linked with an increased propensity for unethical behavior.
So then, what's going on here? The simple (and, importantly, oversimplified) statement "broad-faced men are unethical" 0 which I'm guessing is how this study will be widely misinterpreted - seems like a load of pseudoscientific hogwash, recalling the 19th century practice of phrenology, in which measurements of different areas of the human skull were meant to be able to reveal a person's entire personality. But that's not what's being said here.
What this research suggests is that, in males, there is a correlation between an increased chance of engaging in unethical behavior and a broader face. Now, people's facial width obviously doesn't magically make them more likely to behave unethical, so what causes a broader face - and, by extension, might be responsible for this unethical behavior? Since we're talking just about males here, there's an obvious culprit: testosterone.
Heightened testosterone levels are linked with increased aggressiveness and a greater willingness to break rules, and it's also linked with a number of physical characteristics like a larger frame and, yes, a broader face. The link might be a straightforward chemical one - the hormone itself causes the increased psychology volatility. There might also be a social learning component, in which people are subconsciously conditioned to treat broad-faced men with deference and those men themselves learn that they can get away with acting more unethically than others.
However, the answer might be a bit more subtle and tied into our evolutionary history - because larger men were likely to be dominant in ancient times, they could act more purely in their own self-interest than smaller men, who would need to be more "civilized" as a matter of survival. Therefore, aggression might be selected for in men with higher testosterone counts, while a more compliant nature would be favored in those with lower counts. Quite possibly, it's a combination of all three explanations.
Whatever the exact cause, higher testosterone levels correlate significantly with the behavioral and physical characteristics examined in this study. We run into trouble, however, when we try to link broad faces and unethical behavior directly, as though the presence of one can reliably predict the other. (For whatever reason, humans have an ongoing fascination with ways to determine otherwise hidden details about people just by looking at them.)